Welcome
The skatepark is open to BMX, skateboard, scooter & inline.
To ride the park you must become members of skaterham. To do this you need follow the link to Session bookings and register, You can also book your session at the same time if you want to. Membership is Free..
We are located in a converted chapel off the Coulsdon Road, Caterham, opposite the large Tesco. Click for directions.
When you first register online through our booking system you will fill in a questionnaire and consent form which give you free membership. You must be a member to ride at Skaterham
Please click on this link and help us raise much needed funds for Skaterham whilst doing your shopping online. It's really easy, costs you nothing and every penny goes a long way at Skaterham.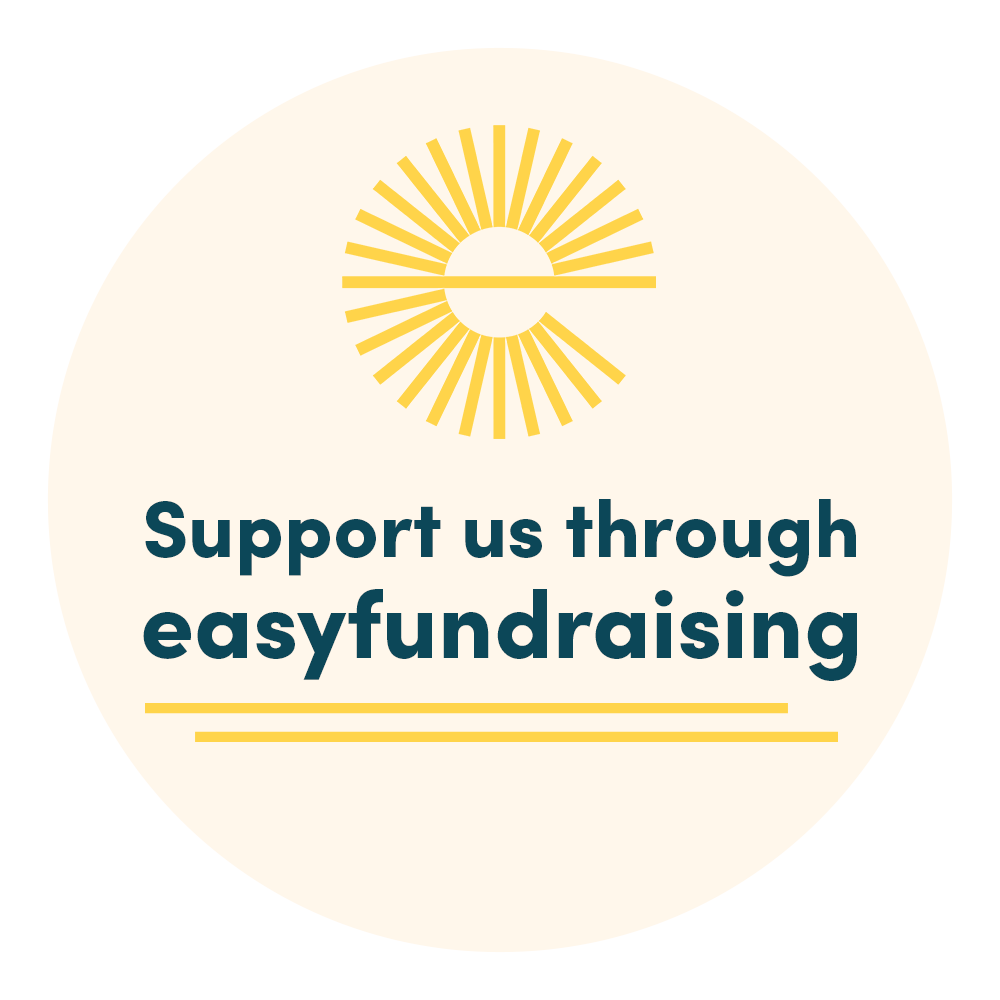 Data Protection & Privacy Policy
Published on Sunday, 20 May 2018
Skaterham and CR3 data protection policy
Policy brief & purpose
Our Data Protection Policy supports our commitment to treat information of employees, volunteers, members, stakeholders and all other interested parties with the utmost care and confidentiality.
With this policy, we ensure that we gather, store and handle data fairly, transparently and with respect towards individual rights.
Scope
This policy refers to all parties (employees, volunteers, members, suppliers etc.) who provide any information to us.
Who is covered under the Data Protection Policy?
Employees and volunteers of Skaterham and CR3 must follow this policy. Contractors, consultants, partners and any other external entities are also covered. Generally, our policy refers to anyone we collaborate with or acts on our behalf and may need occasional access to data.
Policy elements
As part of the services and facilities we offer, we need to obtain and process information. This information includes any offline or online data that makes a person identifiable such as names, addresses, digital footprints, photographs, ethnicity, health conditions that might be relevant etc.
Data such as ethnicity and health information is clearly sensitive data and is only processed for the following purposes;
High level data on ethnicity is used only to track the changes in ethnic mix of our members over time. This is to make sure that we are accessible to all and encouraging equality in the use of the funds we raise and the facilities it supports. Many of our fundraising supporters require us to demonstrate these principles before being given access to funds.
Information on relevant health conditions is used only to ensure that we can provide the facilities to the utmost standards of care and safety, adapting what we offer to ensure members health conditions are properly catered for.
We also seek confirmation of your consent to participate in activities at your own risk and as claims for bodily injury can be made during a significant period after an event we have to maintain records of this consent. For minors this will be a minimum of 3 years after the 18th
We collect this information in a transparent way and only with the full cooperation and knowledge of interested parties. Once this information is available to us, the following rules apply.
Our data will be:
Accurate and kept up-to-date for the purposes required
Collected fairly and for lawful purposes only
Processed by Skaterham and CR3 within its legal and moral boundaries
Protected against any unauthorized or illegal access by internal or external parties
Our data will not be:
Sold or transferred to any other party or communicated informally (exempting legitimate requests from law enforcement authorities)
Stored for longer than is necessary
Transferred to organisations, states or countries that do not have adequate data protection policies
In addition to ways of handling the data we have direct obligations towards people to whom the data belongs. Specifically we must:
Let people know that the only data we collect is that contained on their initial consent form
Inform people about how we'll process their data
Inform people about who has access to their information
Have provisions in cases of lost, corrupted or compromised data
Allow people to request that we modify, erase, reduce or correct data contained in our databases
Actions
To exercise data protection we're committed to:
Restrict and monitor access to sensitive data
Maintain transparent data collection procedures
Train employees and volunteers in online privacy and security measures
Build secure networks to protect any online data from cyberattacks
Maintain procedures for reporting privacy breaches or data misuse
Communicate statements on how we handle data including their right to request information, change information or delete it altogether
Establish data protection practices (document shredding, secure locks, data encryption, frequent backups, access authorization etc.)
Our data protection provisions will appear on our website.
Disciplinary Consequences
All principles described in this policy must be strictly followed. A breach of data protection guidelines will invoke disciplinary and possibly legal action.
Contact
Published on Thursday, 1 December 2011
Directions
Published on
By Bus
BUS ROUTES that 'go to' or 'close to' The Village (Old Caterham Barracks)
| | |
| --- | --- |
| A | From Caterham station to The Village 10 & 40 mins past |
| B | From station to The Village, via de Stafford School. starts 7pm, 15 & 45 mins past. |
| 404 | From Coulsdon – Old Coulsdon – The Village |
| 409 | From W. Croydon – Purley – The Village – Valley – Godstone – E. Grinstead |
| 407 | From Sutton – W. Croydon – S. Croydon – Purley – Kenley – Valley (Station) |
| 411 | Redhill – Nutfield – Godstone – Valley (Station) – The Village – Warlingham – Oxted |
| 466 | Shirley Inn – Croydon – S. Croydon – Purley – Old Coulsdon – The Village |
| 540 | Woldingham – Whyteleafe – Valley (Station) – The Village – Merstham – Redhill |
By Car
BY CAR – FROM THE SOUTH / LONG DISTANCES
J6 off M25, take the A22 signposted CROYDON. After 1 Mile, at the lights turn left signposted: CATERHAM.
After 1 mile you come into CATERHAM TOWN CENTRE, turn left at the roundabout, go up the steep hill for 1 mile.
At mini roundabout turn left. keep going until first mini roundabout, turn right into (COULSDON RD).
SKATERHAM is located approx 1 mile down this road on your left opposite a TESCO in a LARGE CHURCH.
BY CAR – FROM LONDON / CROYDON
Follow the A23 to PURLEY, stay on A23 signposted: REDHILL.
After 1 mile look out for a sign for CATERHAM, turn left. Stay on this road all the way.
Keep going until you see TESCO, we are opposite TESCO in a LARGE CHURCH.
PARKING
MONDAY TO SUNDAY, PARK IN TESCOS FOR A MAXIMUM OF 3 HOURS
Private groups
If you are the organiser of a party at Skaterham, we allow free parking directly outside the skate park (through the pillars). This is strictly for party organisers only for easy loading and access.
Other vehicles are not permitted as this area must be kept clear for staff parking and emergency vehicles access.
By Train
If you're catching the train, from Caterham Station getting the bus from outside the post office opposite brings you right here. BMXers may have to leg it if the driver won't let you on, but if he's not busy and in a good mood you may be lucky and a promise to look after his/her bus may help!
Trains come into Caterham from Purley, Croydon, Clapham Junction and London Bridge. It is also possible to get a train to Coulsdon South station and then get the bus to The Village (Barracks).
Visit national Rail Enquiries for train times
Sponsors
Published on
The CR3 Youth Project are very grateful to all our sponsors for their continued funding and support of our project. Without these companies Skaterham would not have reached the level it has today. So a big thank you from all of us!
Biffaward
www.biffaward.org



Linden Homes
www.lindenhomes.co.uk
John Thomson & Partners
www.jtp.co.uk
Kevin Black photography
07814 458802
www.clikpic.com/kevinwilliamblack
Norland Foundation
For funding the extension of our outdoor section
and the re-plying of all indoor ramps.

John Cowan Foundation
Description

Thank you also to: Tandridge Local Committee, to Surrey County Council and to Surrey Police.
The Skaterham Shop
Published on
The Skaterham Shop, is crammed full of products at unbeatable prices.
We have re-stocked for Christmas with Scooters, Drawingboards Skateboards, Helmets, Pads, Skaterham Merch etc.  For prices please pop in, email or phone.
 Helmets £15……….Padset (elbow, knee, wrist) £22  
Scooters from£59 to £159
Skaterham Water Bottles £3.50
Skaterham Wristbands £1
Skaterham Tee shirts – low stock 5-6 yrs & 7-8 yrs only NOW £10
Skaterham Hoodies – in stock in two weeks Kids £28 … Adults £32
Lots of MUTTS Tee Shirts NOW £10 (were £25)
Bearings. £2……….Wheels. £8-£16
Grips. £10……….Plain grip tape sheet £5
Mouth guards £5
            Blazer pro quad clamp £10               
   If we haven't got what you are looking for in stock, we can usually get it in.
So make the Skaterham Shop your number one choice for your skating and riding needs.
Lucky Scooters | Darren Simpson | Welcome to Lucky